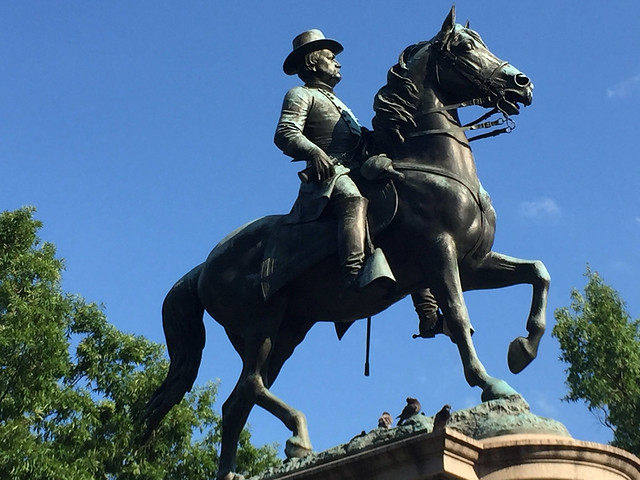 It is easier to lead others than to lead yourself. With others you do not have to be with them all the time. You can delegate something to them and it is a little easier to be ask hard questions when they didn't do what was asked of them. When working with yourself you can go one of two ways.
You can be hard on yourself. Always talking down, criticizing and in some cases attacking yourself for your failings. If it goes too far you start to not like that particular voice in your head and it turns you off. You dislike, on some level, being with yourself. You know you could have pushed just a little harder on that presentation, you know you watched that show instead of focusing on the chores around the house. You are your own worst micromanager.
The other way it can go is you are too easy on yourself. You let things slide and allow yourself a pass on just about anything you fail to do that you either committed to others or to yourself. You know what barriers you had and you know that you had a rough day at work. You totally get it and so you are willing to allow it to slide "just this once" because you were literally there.
Neither of these is productive and neither of these situations are what you would do with somebody if you were their leader.
The better way is to look yourself in the mirror, literally, and talk it over as if you were counseling one of your employees. Express understanding for the circumstances and show compassion for the challenges. But then express disappointment for the failing and talk about how to make it better. The one challenge with this conversation is expressing support. When talking about ways you can help, the conversation becomes even more awkward. Now you have to brainstorm with yourself on what things you can do to help yourself. It's still a conversation you can have, but now you have to get into problem solving mode.
If looking in the mirror is something that you may find challenging, you can use a different technique called the "Rubber Duck" technique. Either way, find some method that helps you evaluate yourself and get the necessary feedback to help you progress.
---
The image, titled "'Hancock the Superb' – 7th Street and Pennsylvania Avenue NW Washington (DC) July 2017", was taken by "Ron Cogswell". You can find it on flickr.