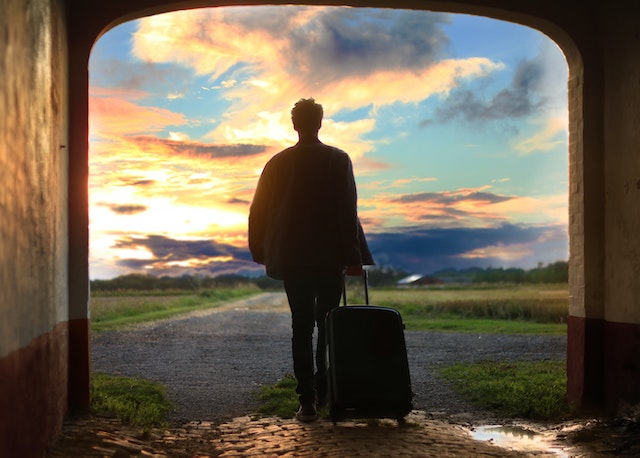 In every change there is an opportunity to excel.
For example, during the gold rush there were a lot of people out there digging, trying to find gold. And some did, but we don't hear about many of them because there was one guy who saw the opportunity around him and did one better: sold goods to the people doing the mining.
When the internet came around, there was one guy out there who thought selling books on the internet was a great idea. He worked on it, got a site created and eventually grew his company into one of the largest internet retailers in the world.
Now, during these changing times, when there is civil unrest, rampant panic about health concerns and political turmoil, instead of focusing on the negative things happening in the world, we should look at what these changes in circumstances will allow us to do instead.
Video conferencing is a thing that has really taken off, but that requires a major investment in capital to pull off. One thing I have seen built on the back of it however are virtual conferences. They are not perfect and do not allow of the personal connection and networking that happens when people gather in large groups, but is there something you can do in this space that can help bring people together? Is there a unique asset you have that can make it easier to connect people? Do you know a lot of people or do you have a large group of email followers who would love to connect with other people in your network?
One the other side of the spectrum I have seen service businesses which deal with outdoors driving. For example in my own industry, that of lawn irrigation, these companies are not only surviving, but thriving. As people look at their yards and consider the changes they would like done, they are looking at professionals to help them do it right so they can enjoy the extra time they now have to spend in their yard instead of commuting to work. They want a beautiful place to work and enjoy both during work and afterwards as well.
Is there something you could do to help people enjoy their home more? Can you make home life more enjoyable with either a resource you create or a service you provide to help make that space better for them?
In spite of the drastic changes we have experienced the last few months, there is still a great opportunity out there to help and serve others. We just need to stop, look around and see where the pain people have is being brought to light. Then go and help them solve that pain. It is easy to say, but harder to do, but that is what makes it worthwhile and rewarding when you do succeed.
---
The image, titled "Rose", was taken by Mantas Hesthaven. You can find it on Unsplash.